Karol Kozlowski – a dynamic young Polish photographer specialising in landscape, architecture and street photography – shot these wonderful images in the unique UNESCO World Heritage Site of Easter Island in the southeastern Pacific Ocean. We asked Karol about the experiences and challenges he encountered there and how he achieved such amazing shots.
Why did you choose to shoot on Easter Island?
For the last three years I was photographing around South America. Easter Island from the beginning was one of the must-go places for me. While organising my Chile schedule I could not skip the opportunity to visit this inspiring, mysterious island.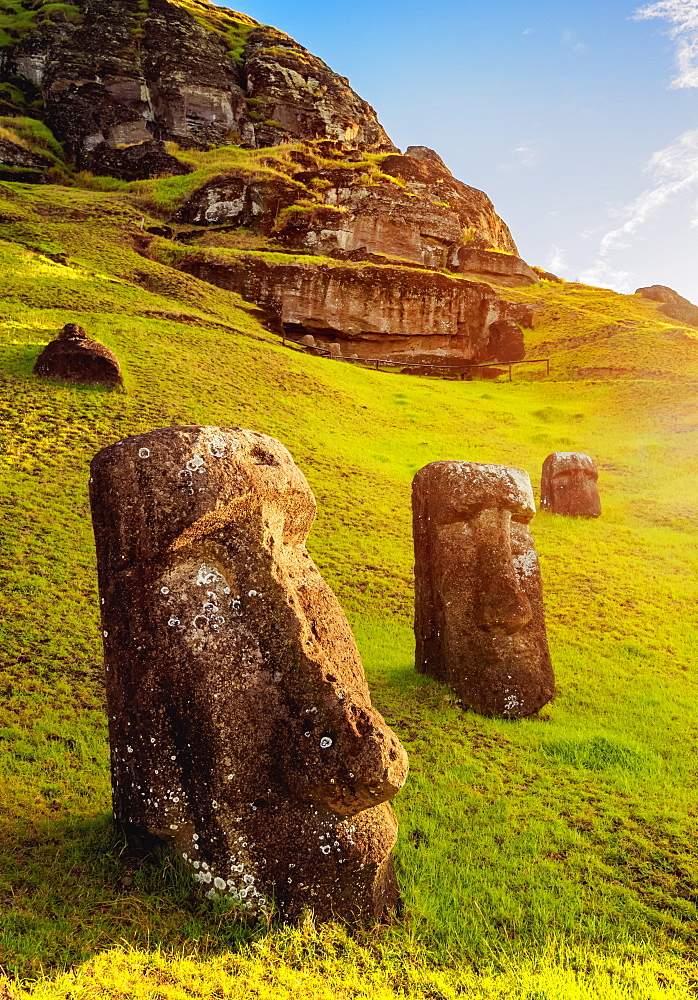 How did you get such great shots?
I decided to stay on the island for two weeks. At first sight Easter Island appears to be small, but in reality it is bigger than one might think. The amount of time was perfect to be able to scout all locations and revisit them when interesting light was happening. The cave image was done from the tripod with myself standing in shot. Fortunately caves can be visited without a guide or any restrictions so that I had plenty of time to try a couple of different shots.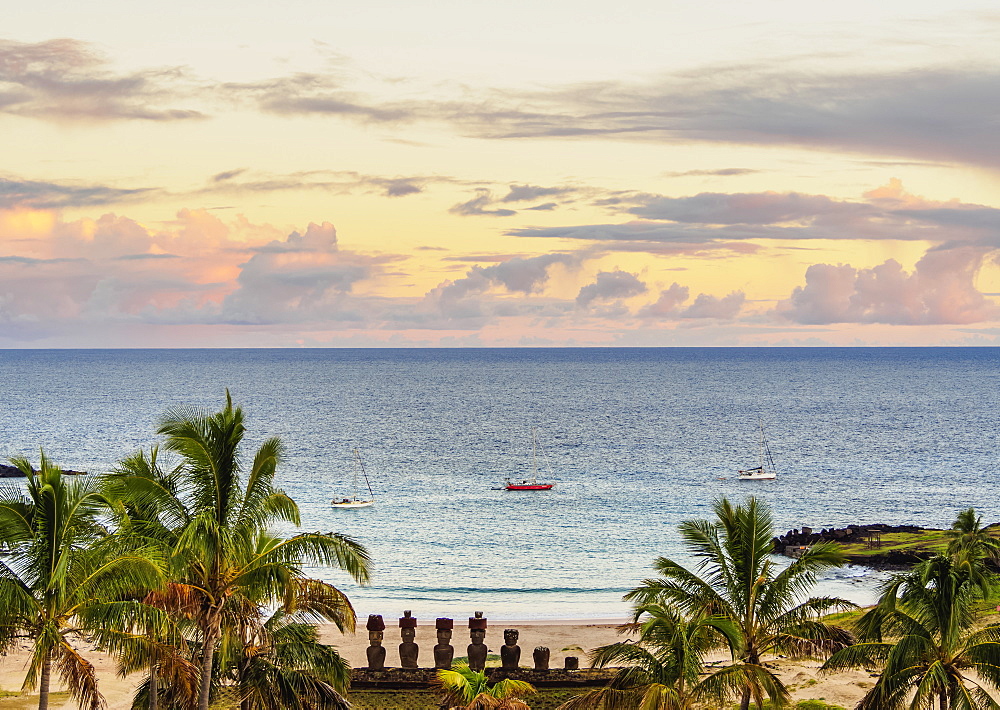 To get beach shots I visited the site at least three times, at sunrise, sunset and during the day. I was so focused on going around finding compositions that I did not take any free time to relax and swim… Moais are spread all around the island. Again, it was important to know the position of the sun on the sky and having time.
The photo of the man in traditional costume was a tricky one. Obviously you cannot meet people dressed like that hanging around the island. The exceptions are local festivals. As I was travelling in the low season, there were no such events. I was struggling to get a model, but one day I decided to go for a traditional Kari Kari dance show. After the show I went to talk with the dancers and through a contact I got there I managed to get the model to pose for me. Knowing Spanish was very helpful.
Did you come across any difficulties while shooting there?
Yes, most of the island is a National Park and UNESCO World Heritage Site, and because of that some locations have restricted access. It is a new thing and was not like that couple of years ago, when some of my friends could walk freely around at any time. I found it extremely frustrating, mainly because people were very strict about it, even threatening me with deportation. I was trying to get permission to stay until sunset in Rano Raraku, the most famous site, but unfortunately I lost a lot of time going around offices and the only option was to pay a huge fee, the same as you would pay for a television production.
In general, what are your tips for getting good travel photos?
It is important to prepare and have a list of possible locations and study the light angles you can get during your trip. Than you need to scout your locations and have time to be able to revisit places if needed. I also walk around a lot and try to ask locals for some good viewpoints. I am obsessively checking the weather forecast to decide where and what to shoot and whether to wait or move on to the next location. I often plan long voyages, without booking accommodation upfront, I like being flexible. Sometimes I am good with a couple of hours in a place, other times I need several days until I am happy with my shots.
What qualities do you need to be a good travel stock photographer?
Definitely patience and self motivation.
Karol's work has featured in the publications of National Geographic, Lonely Planet, Fodor's, DK Eyewitness, Voyage, Pascal, Petit Fute, Lanndo, Los Angeles Times, Alfa Romeo and Siemens.
See more travel stock photos of Easter Island